WELCOME TO THE SAUGEEN SCHUTZHUND CLUB

The Saugeen Schutzhund Club is an all breed training club in the sport of Schutzhund. The club is located in Orangeville Ontario on one hundred acres. We presently have two training fields, a fully functional clubhouse, all weather shelter for the rainy days, acres of tracking fields, and all the equipment needed for you and your dog to enjoy. Everyone is welcome at the club and new members are always encouraged to come and see what the club has to offer.

The Saugeen Schutzhund Club is a member of the German Shepherd Schutzhund Club of Canada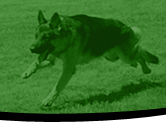 SAUGEEN SCHUTZHUND

CLUB

ORANGEVILLE, ONTARIO

Training – Visitors welcome to come and watch.

Sunday & Wednesday weather permitting.

Club Address: RR#7 Orangeville, Ontario, Canada, 519-942-8471